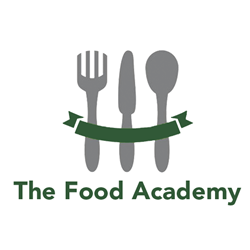 Dinner Menu - 3 Courses for $30 per person
First Course
Jerk Chicken Egg Rolls
Smoky Jerk chicken, honey-maple yams, fried cabbage, & seasoned rice rolled in a wonton wrapper & fried.
Salmon Croquettes
Alaskan salmon Creole-style croquettes served with creamed grits and a fried green tomato. Garnished with Creole Remoulade.
Louisiana Shrimp and Grits
Our signature New Iberia Gumbo gravy over grits.
Farmer's Wedge Salad
Iceberg wedge, tomatoes, bacon, blue cheese crumbles, red onion, corn, chopped asparagus, okra, leeks, and lima beans. Served with our house Balsamic Vinaigrette.
Second Course
Apricot Jerk Salmon**
Wild-caught salmon grilled with TFA Jerk apricot glaze. Served with seasoned rice and grilled asparagus.
Roasted Spaghetti Squash (Vegan Friendly)
Tender spaghetti squash roasted with garlic infused oil, served with seasoned roasted vegetables including tomatoes, Shitake mushrooms, onion, cauliflower, bell peppers, carrots, and broccoli.
Smoke Gouda Burger*
Fresh ground beef stuffed with smoked Gouda, grilled and topped with peppered bacon, sautéed onions & peppers, and more Gouda! Served with fries.
Peach Moonshine Barbeque Chicken
A chicken leg portion marinated in a sweet & spicy ginger sauce, fire-grilled and basted in our signature Peach Moonshine Barbeque Sauce, served with smashed potatoes and vegetable stir-fry.
Third Course
Grilled Pound Cake
Served with fresh strawberries & Amaretto whipped cream.
Peach Cobbler
The best Peach Cobbler ever. Period. Served with vanilla ice cream.
Cake Batter Cookie Ice Cream Sandwich
Two yellow cake batter cookies with vanilla ice cream sandwiched between. Drizzled with chocolate and pecans.
Phone: (803) 290-9571
Cuisine: American
Dinner: 3 Courses for $30 per person