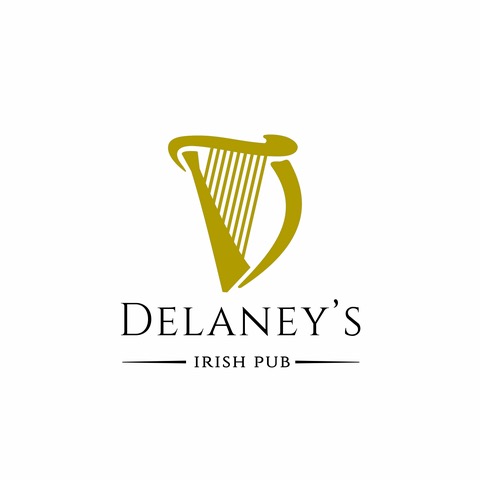 Dinner Menu - 3 Courses for $20 per Person
Appetizers
Fried Pickles
Fresh homemade pickles, lightly battered and served with a creamy Ranch dressing.
1/2 Order of Irish Nachos *NEW*
Mounded plate of fried potato sidewinders topped with a creamy cheddar cheese beer sauce, shredded corned beef, fire roasted corn, poblano peppers and pickled red onions.
House Salad
Romaine and Iceberg lettuce mix topped with carrots, tomatoes, cucumbers and croutons.
Caesar Salad
Fresh Romaine lettuce tossed in a creamy Caesar dressing with tomatoes, croutons and Parmesan cheese
Entrees
Fish & Chips (1/2 order)
One piece of fish fillet, hand battered in our own signature beer batter and fried to a golden brown. Served on a bed of fries and served with tartar sauce and lemon.
Shepherd's Pie
A slightly smaller version of our traditional Irish one course meal. Beef Tips and vegetables smothered in our delicious brown sauce over seasoned mashed potatoes and crowned with cheddar cheese.
Bangers and Mash
A slightly smaller version of our very popular dish. Traditional Irish sausages seared and stacked on a bed of seasoned mashed potatoes and topped with a savory Guinness gravy
Wadding's Rueben
Grilled corned beef topped with Swiss cheese, sauerkraut and either spicy mustard or Russian dressing on toasted rye bread.
Corned Beef & Cabbage
Succulent corned beef brisket, slow cooked to perfection, served with traditional Irish cabbage and seasoned mashed potatoes
Desserts
French Silk Pie
A dark, rich chocolate made with imported cocoa then topped with real dairy whipped cream and hand shaved chocolate curls.
Chocolate Chunk Cookie
Giant morsels of chocolate, milk semisweet and dark coins, coalesce in our all butter, pure sugar cane and cage free egg cookie dough. Paired with rich, creamy vanilla ice cream.
Additional Information
Drinks, Tax and Gratuity not included.
Phone: 864-583-3100
Cuisine: American
Dinner: 3 Courses for $20 per Person