Carolina Ale House – Woodruff Rd.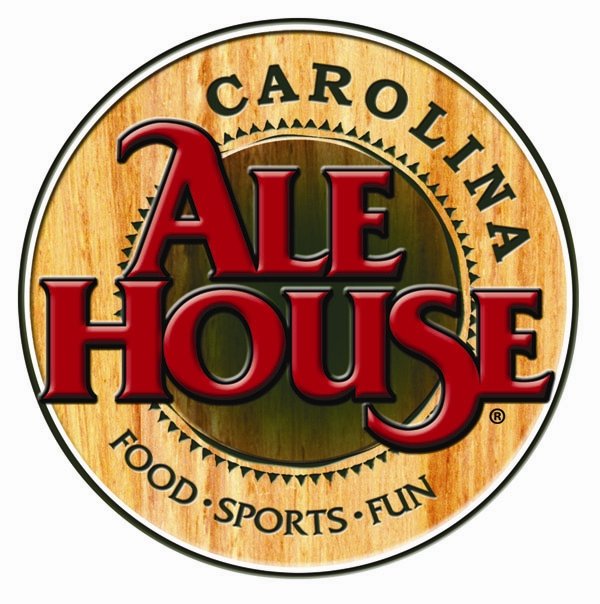 Dinner Menu - Dinner Menu - 2 People | 3 Courses for $25
Appetizers | Choice of One
Choice of:
Pretzels with Beer Mustard
Baked Bavarian pretzels with Amber Ale Mustard
Frickles (TM)
Get hooked on our fried dill pickle chips with housemade horseradish ranch
Bacon Cheese Fries
Beer-battered fries smothered in bacon, melted Monterey Jack, Cheddar, and housemade ranch
Entrees | Choice of Two
Choice of:
Southern Fried Chicken Salad
Garden salad, fried tenders, smoked bacon, hard boiled egg, shredded Cheddar-jack with honey mustard dressing
Pimento Cheese and Bacon Burger*
Melted housemade pimento cheese and smoked bacon on a toasted brioche bun
Greek Chicken Pita
Grilled chicken breast, feta cheese, lettuce, sliced tomato, Kalamata olives, and balsamic vinaigrette wrapped in a warm pita
Hand-Battered Chicken Tenders
Served with beer-battered fries, coleslaw, and housemade honey mustard dressing
Dessert | Choice of One
Choice of:
Housemade Peach Cobbler
Covered with a walnut brown sugar crumb topping and baked warm with Breyers® Vanilla ice cream and a dusting of cinnamon
Turtle Caramel Cheesecake
Creamy NY-style cheesecake with a graham cracker crust. Topped with walnuts, caramel, and chocolate sauce
ADDITIONAL OPTIONS:
Add a bottle of select wines for - $12
Add a Flight of Beer (4 – 4oz Pours) - $6
Add House Salad - $1.99
-
Taxes and gratuity are not included.
Phone: (864) 528-5770
Cusine: American
Dinner: Dinner Menu - 2 People | 3 Courses for $25