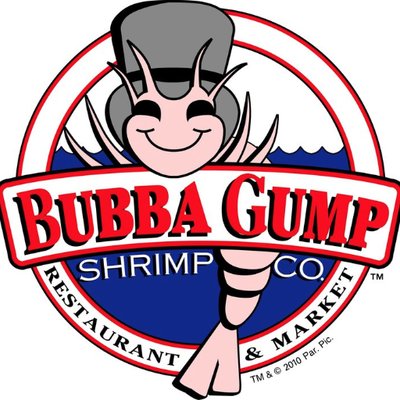 Lunch Menu - menu coming soon
Additional Information
See dinner menu. Offered all day for lunch and dinner.
Dinner Menu - menu coming soon
Appetizers
Seafood Hush Pups
Not quite Hush puppies- we make 'em better! Tasty Shrimp and Fish with golden Corn, deep fried and served with a Remoulade Dippin' Sauce.
Bubba's Far Out Dip
Spinach, Roasted Red Peppers, Artichokes and Monterey Jack Cheese with homemade Tortilla Chips
Mama Blue's Shrimp Gumbo
Mahi Mahi, Andouille Sausage, Okra, Shrimp and Jasmine Rice
Entrees
Dumb Luck Coconut Shrimp
Bubba always loved this one! Served with Cajun Marmalade and Fries
Shrimp & Grits
A whole mess o' Shrimp, Ham, Onions, Andouille Sausage, Garlic, and Cajun Spices served over Carolina Grits
Jenny's Catch with Lobster Butter Sauce
Pan seared Tilapia laid over Mashed Potatoes with sauteed Spinach and a creamy Lobster Butter Sauce
Shrimp & Veggie Skewers
Large Shrimp, skewered with fresh Red Bell Peppers, Red Onions, Yellow Squash and Zucchini, chargrilled and served with Jasmine Rice and Lemon Garlic Cream Sauce
Desserts
Key Lime Pie
Strawberry Shortcake
Additional Information
Offered all day.
-
Tax and gratuity not included.
Phone: 843-723-5665
Cuisine: American
Lunch: menu coming soon
Dinner: menu coming soon