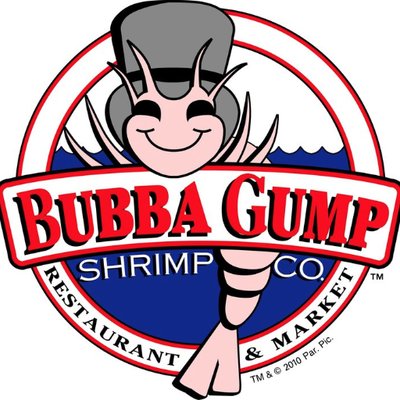 Lunch Menu - 3 Courses for $30
See dinner menu tab. Offered all day for lunch and dinner.
Dinner Menu - 3 Courses for $30
APPETIZER
Mama Blue's Shrimp Gumbo
Award winning with select fish, Andouille Sausage, Okra, poached Shrimp and Jasmine Rice
Bubba's Far Out Dip
Spinach, Roasted Red Peppers, Artichokes
and Monterey Jack Cheese with homemade Tortilla Chips
Loaded Fried Green Tomatoes
A Low Country Classic! Lightly fried and topped with Pimento Cheese, crumbled Bacon and a homemade Herb Mustard sauce
Classic Caesar Salad
Fresh grated Parmesan and baked croutons
ENTRÉE
Dumb Luck Coconut Shrimp
Bubba always loved this one! Hand dipped
in flakey coconut, served with Cajun Marmalade and Fries.
Fire-Grilled Shrimp
Eight butterflied Shrimp basted in Lemon Herb Butter and served over Roasted Red Potatoes, Fresh Spinach and Cherry Tomatoes.
Shrimp & Grits
A whole mess o' Shrimp, Ham, Onions,
Andouille Sausage, Garlic and Cajun Spices served over homemade Carolina Grits.
Mama's Southern Fried Chicken
Boneless Breast of Chicken, fresh golden Corn and Mashed Potatoes with Gravy…better than you can imagine!
DESSERT
Apple Crumble Cheesecake
Made from scratch and served with a warm Caramel Sauce and Whipped Cream.
Mama's Bread Pudding
"No one made it like Mama!"
Additional Information
THESE SELECTIONS PAIR PERFECTLY WITH OUR SEASONAL WINES, AVAILABLE BY THE GLASS AND BOTTLE
Phone: 843-723-5665
Cuisine: American
Lunch: 3 Courses for $30
Dinner: 3 Courses for $30